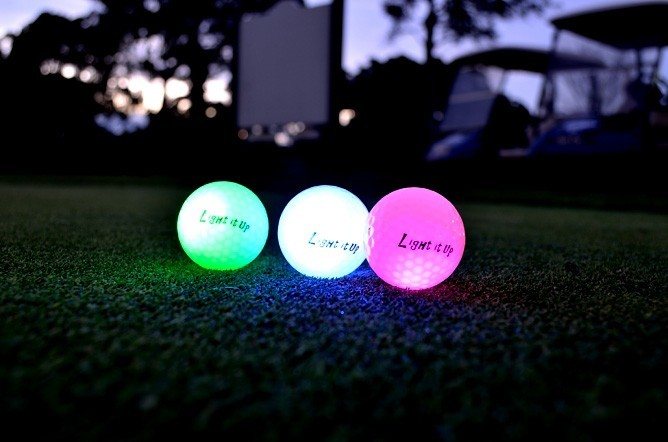 n the rough, competitive, and exciting world of sports, noble disciplines such as mud wrestling, underwater chess, and wife carrying attract massive audiences and bring people together in celebration of the unbreakable human spirit and the breakable, but still at times impressive, human physique. (Sports like basketball and football also seem to be somewhat popular elsewhere in the world. Maybe South America, who knows.)
Anyway, in this article, we'll talk about one of the noblest and most exquisite sports on this green Earth of ours – a genteel activity of leisure (And a fair amount of mosquitos, if we're honest.) – Night Golf!
Quite right and indeed! Invented in what must have been a bout of sheer genius, this cheeky sport now has a growing fandom, as well as player base around the world. Read on and learn how to set up a game, as well as how to obtain a set of glow in the dark golf balls – Walmart edition.
Without further ado, here's the deal.